Learn about connecting tubing to the StabiFlow® to enable water flow.
To get water flowing to the Argon StabiFlow®, you will need to connect the valves to your desired tubing material. Below are two examples of connecting the valves to your water line.
The Argon Stabiflow® and acrylic flow cells have a female G1/4" (BSP) thread connector.
Example 1:
Value type: Water Inflow or Outflow Valve
Tubing type: 8/6 tubing (approximately 1/4" tubing)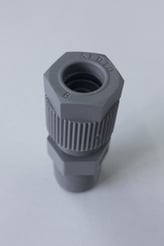 >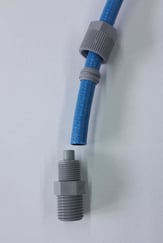 >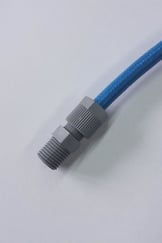 Example 2:
Value type: Sample Valve
Tubing type: Various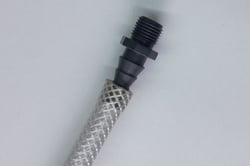 >